Callie was struggling with reading and had difficulty with homework.  She had lots of frustration with things that should be easy for a second grader – everything was a struggle for us.
A friend told us about vision therapy and we came in to be evaluated and what a difference it has made!
Her reading has improved drastically, and her behavior has settled down a lot!  The doctor thought she might have ADD at one point and through vision therapy, her jitteriness and antsiness have settled down dramatically.  Vision therapy has helped so much!
If another parent were considering vision therapy, I would tell them just to come in and find out what it is all about.  We didn't know anything about it when we came here, and I'm so glad we did.  It has been the best thing that has ever happened to us!  It has been the best thing for her abilities at school and how she is going to succeed in the future.
Update!
Callie's mom emailed us to let us know the successes that they are still seeing after finishing their program this past fall.
"Callie & her teacher called me yesterday to share some news with me.  At the beginning of the year, Callie's fluency was 64 wpm.  She was retested yesterday, and she now can read at 126 wpm!!!  Not only were me & her teacher proud of her, but she was SO proud of herself. I thought you would love hearing that news 🙂"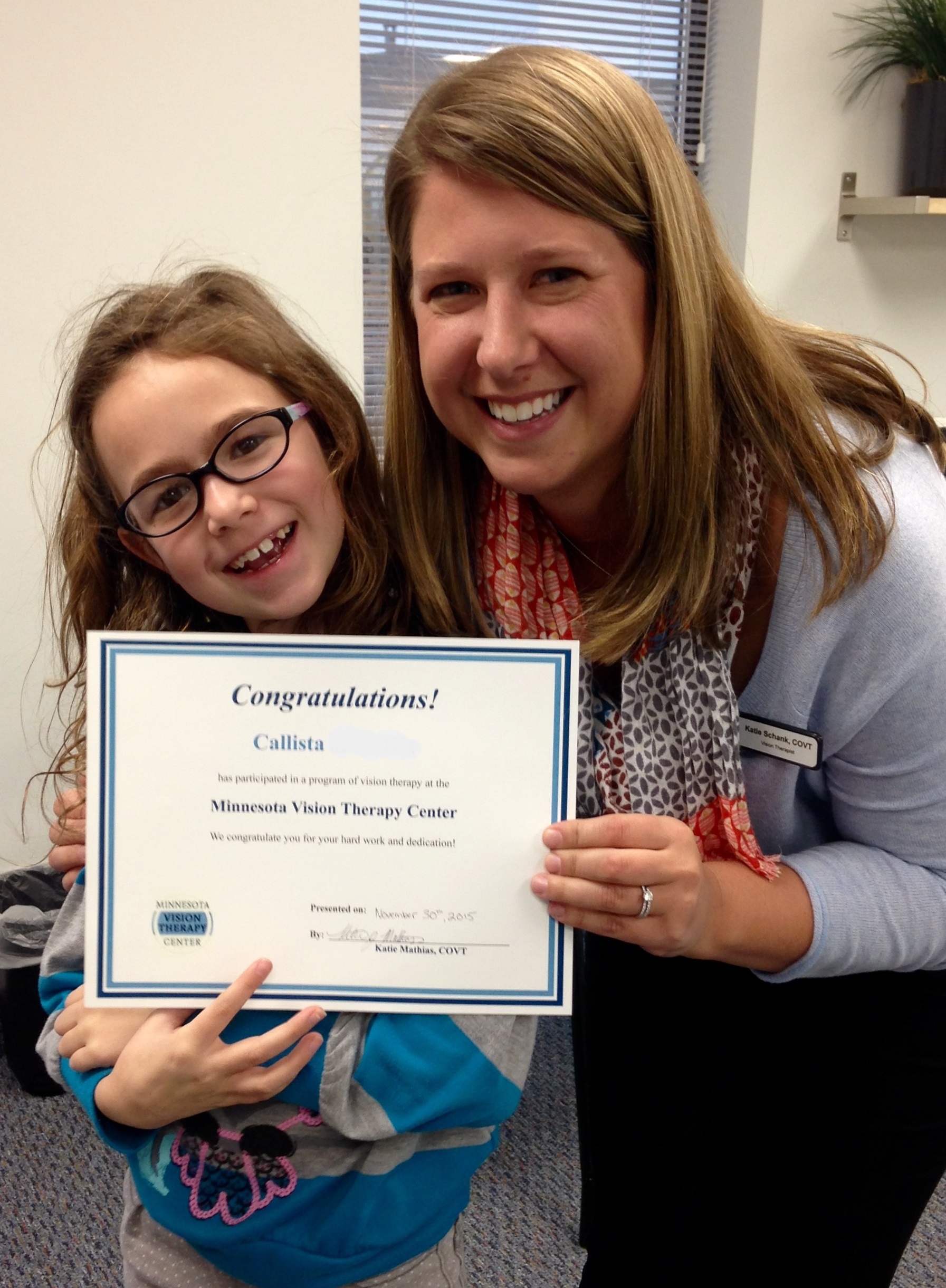 I came to Vision Therapy because...
I was struggling with reading and the words would fall off the page.
Some changes I (or others) have noticed are...
Everything is better.  My reading is better, my handwriting is better.
What I liked most about vision therapy is...
Everything!  Vision therapy is fun!  And magic eyes.
My advice to others about Vision Therapy is...
You should try it.  It's really fun and your therapist will be nice and your parents can come with you if you want.  It really helps.